I can't promise anything, but you just might bump into some famous people from Suffolk. Here are a few names that were either born or have homes in Suffolk.
Ralph Fiennes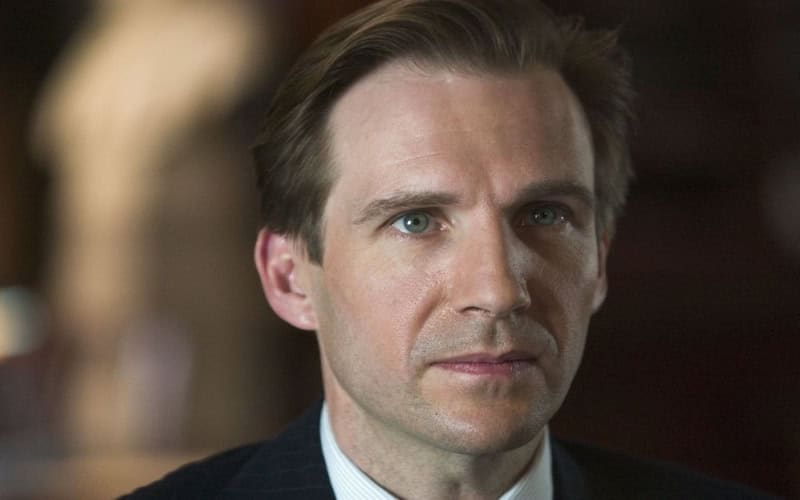 Ralph Fiennes was born in Ipswich in 1962 and grew up in the area with his five siblings. He went on to be a multi-award winning actor staring in films such as Schindler's List, The Constant Gardener, The Grand Budapest Hotel, the Harry Potter and James Bond film series.
Ruth Rendell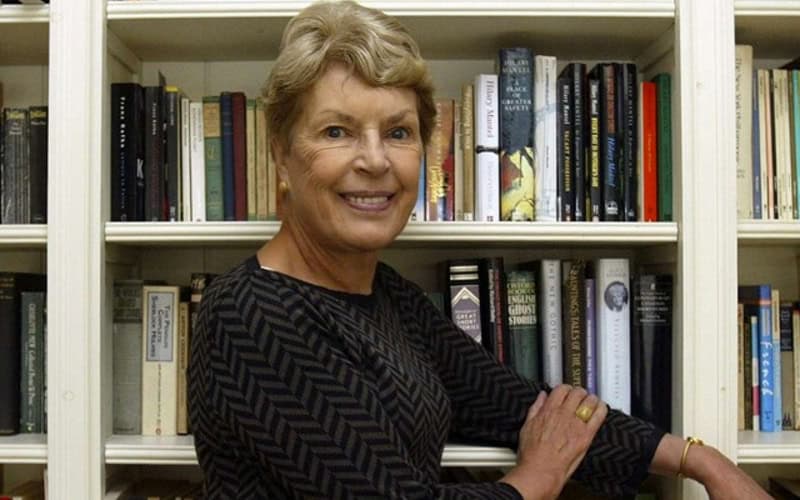 Ruth Rendell, the famed author, best known for her crime series featuring Chief Inspector Wexford lived in Polstead, and in 1997 and later became Baroness Rendell of Babergh (of Aldeburgh in the County of Suffolk).
Suffolk features in many of Ruth's including Make Death Love Me begins and the robbery of the Anglia Victoria. Sudbury was the setting for Gallowglass. Whilst in the book No Night is Too Long, she wrote about Orford and Aldeburgh. Polstead and Nayland for A Fatal Inversion and also Bury St Edmunds and the surrounding area for The Brimstone Wedding.
George Orwell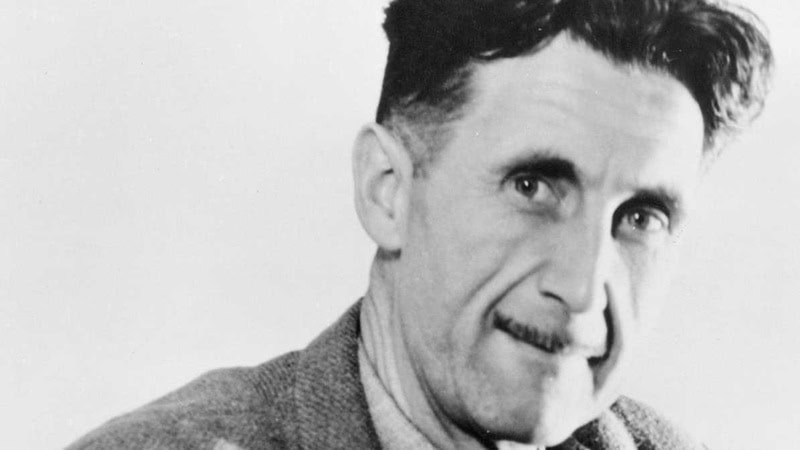 George Orwell is best know for his works Ninteen Eighty-Four and Animal Farm. His father set up the family home in Southwold . George spent many years there during his youth. The family was well established within community with his sister Avril running tea house in the town. In 1935 he published A Clergyman's Daughter, based on his life as a teacher and his experiences in Southwold.
Griff Rhys Jones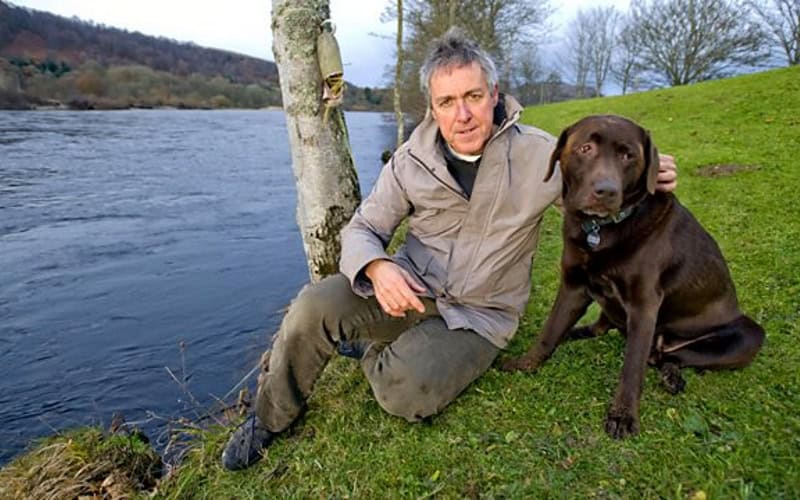 Star of stage and screen, Griff Rhys Jones has a home in Holbrook on the banks of the River Stour, at the Shotley Peninsular in Suffolk. Rising to comedic fame with Mel Smith in Not The Nine O'clock News and Alas Smith and Jones, Griff went on to be a presenter and documentary maker. A avid sailor and yachtsman, Griff gave us the TV series Three Men in a Boat and River Journeys featuring Pin Mill and the River Orwell. Over the years some of his boats are based at Shotley Marina.
Ed Sheeran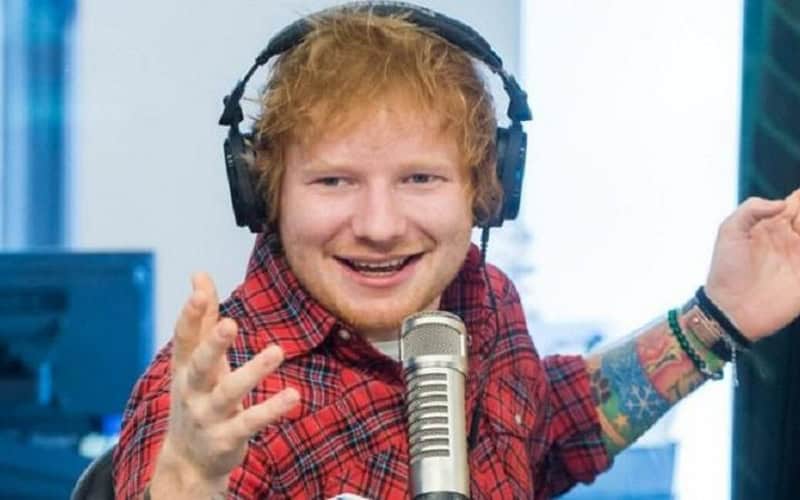 Ed Sheeran moved with his parents at a young age to Framlingham, Suffolk. There he learned guitar and began writing songs whilst at Thomas Mills High School in Framlingham. His big break was in 2011 with his
debut single "The A Team" reaching number 3 in the UK chart. He has since
sold over 45 million albums and 100 million singles worldwide. The 2016 single Castle on the Hill is a reference to Framlingham Castle.
Benjamin Britten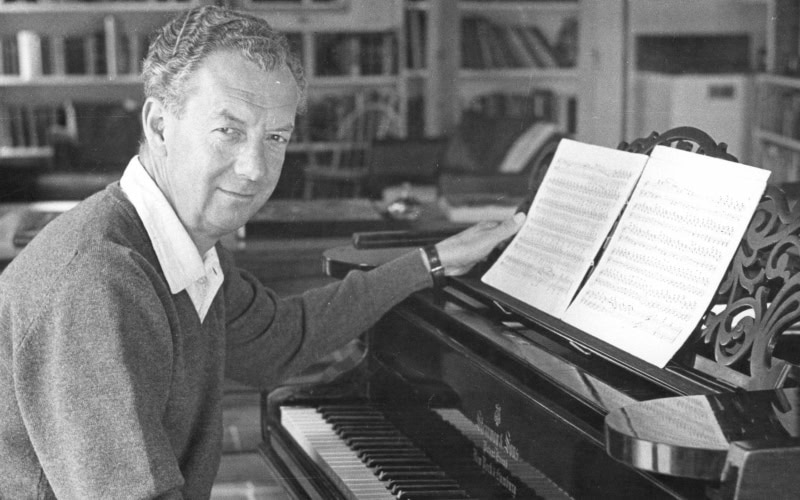 Benjamin Britten, the famous composer, conductor and pianist was born in Lowestoft in 1913. He went to school at the Old Buckingham Hall School, Brettenham in Suffolk, starting private music lessons 1927, marking the beginning of his famous musical career. Benjamin wrote Peter Grimes in 1945 and went on to write 14 more operas, establishing himself as one of the leading 20th-century composers. He founded the Aldeburgh Festival in 1947, a classical music English arts festival and later became Baron Britten of Aldeburgh. He died in 1976 and is buried St. Peter and St. Paul's Church, Aldeburgh. Oh, and check your loose change – you might just have a Benjamin Britten 50 pence coin which were minted in his honour in 2013.
Bob Hoskins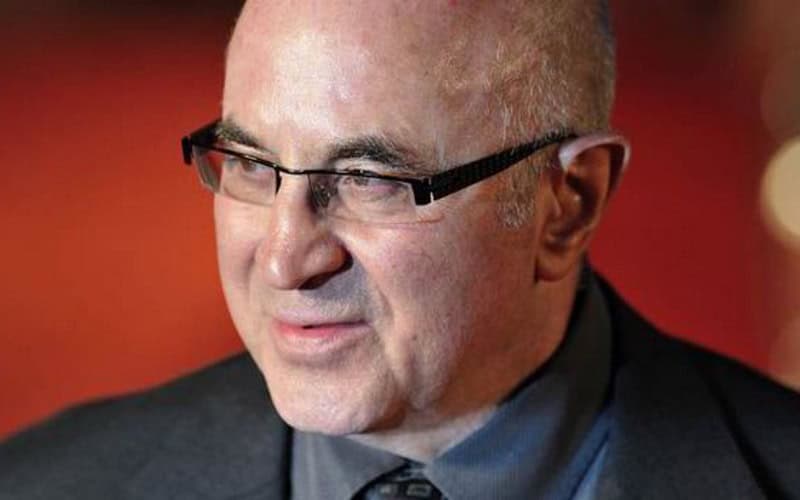 Bob Hoskins was actually born in Bury St Edmunds in 1942 after his mother was evacuated to Suffolk from London as a result of the heavy bombings. His acting career started in the 1960's and he went on to be well known and award-winning actor often cast into the role of a tough Cockney gangster. His best know films are The Long Good Friday, Who Framed Roger Rabbit and Mona Lisa.
Sir Peter Hall CBE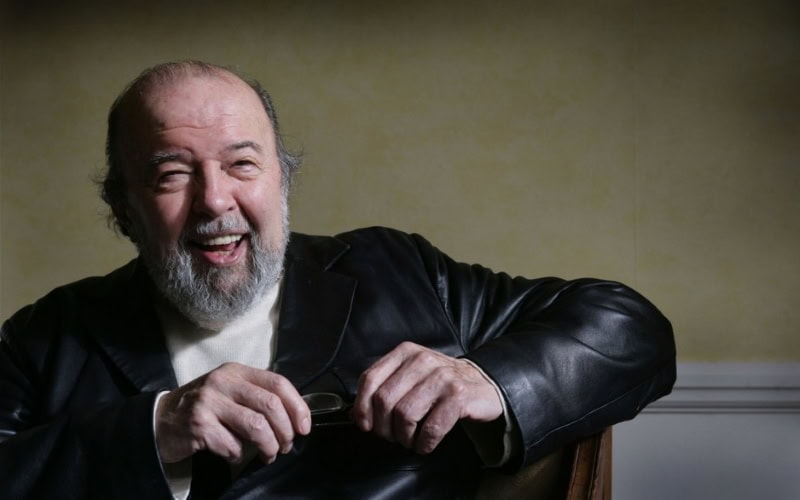 Another child of Bury St Edmunds, Sir Peter Hall CBE was born in 1930. Peter best known for founding the Royal Shakespeare Company in the late 1960's, originally he made his mark 1955 where is he produced the Samuel Beckett play Waiting for Godot. In 1974, Peter made the film 'Akenfield' based on the Ronald Blythe book 'Akenfield: Portrait of an English Village'.
Described as a work of rural realism and based East Anglia, the film saw appearances from both Ronald and Peter as well as real-life villagers who improvised their own dialogue.
Anthony Horowitz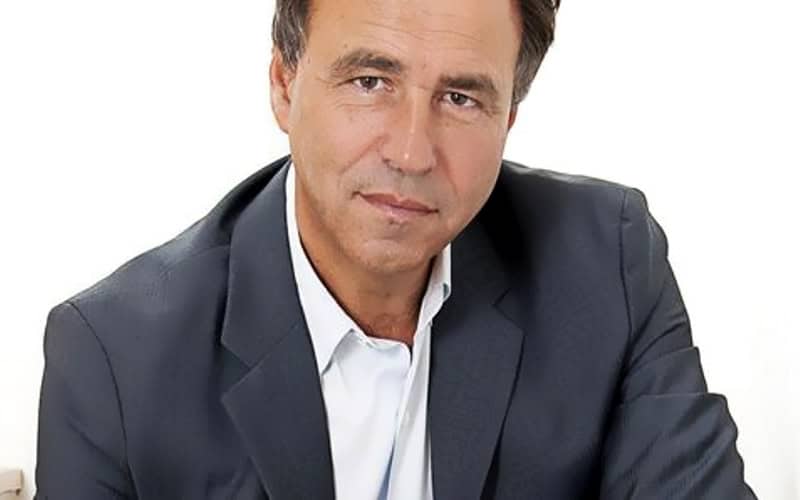 Anthony Horowitz, the novelist and screenwriter specialising mystery and suspense, described his perfect day in an interview with The Daily Mail as:
"I'd start with scrambled eggs at Orford with Jill and our sons Nicholas, 24, and Cassian, 22. I'd write until midday then walk along the coast, ending at Orford Castle."
June Brown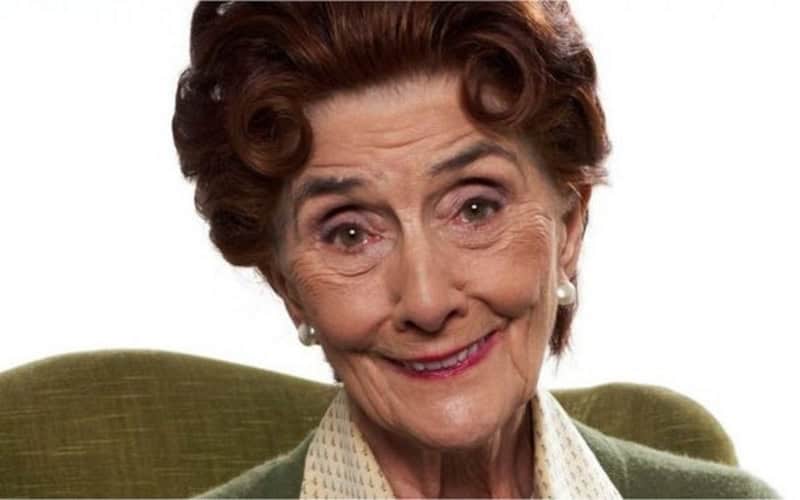 Although famous for playing the Eastender, Dot Cotton for 27 years, actress June Brown was born in Needham Market in 1927. She went to St John's Church of England school in Ipswich and later Ipswich High School. At the British Soap Awards in 2005, June won Best Actress and the Lifetime Achievement award.
Simon Mayo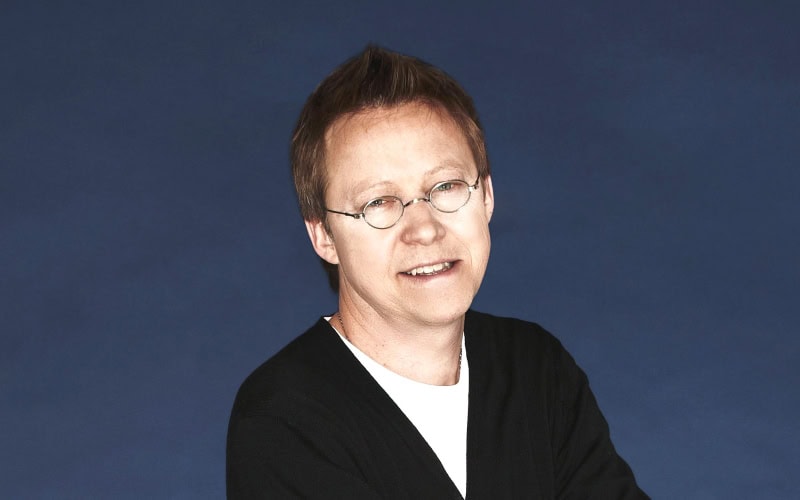 The well know longstanding BBC radio 1 & 2 presenter, Simon Mayo has a home in Walberswick, Suffolk. He has been on our radios since 1982 and brought us 'Confessions' where members of the public sought absolution for their (often frivolous or humorous) "sins". He was influenced by the local Suffolk churches for characters in his series of books.
Bill Nighy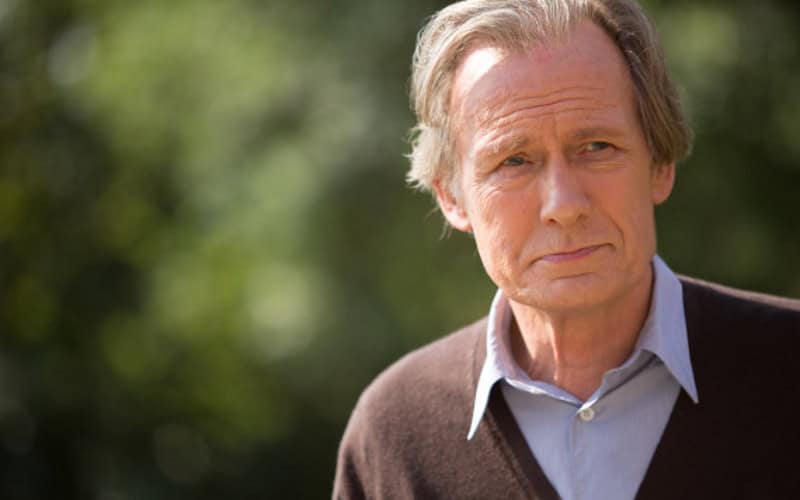 Bill Nighy lives in Aldeburgh. He is best known for Love Actually, Hot Fuzz and Shaun of the Dead, Pirates of the Caribbean, The Best Exotic Marigold Hotel and has won many awards over his long career. When speaking to the Telegraph about Suffolk he said "I generally go to the Suffolk coast. We used to spend all our summers there, particularly when our daughter was small. I love the area with all my heart: Dunwich for dramatic cliffs; Aldeburgh for tea and world-class fish 'n' chips and Walberswick for sandy beaches and crabbing."
Twiggy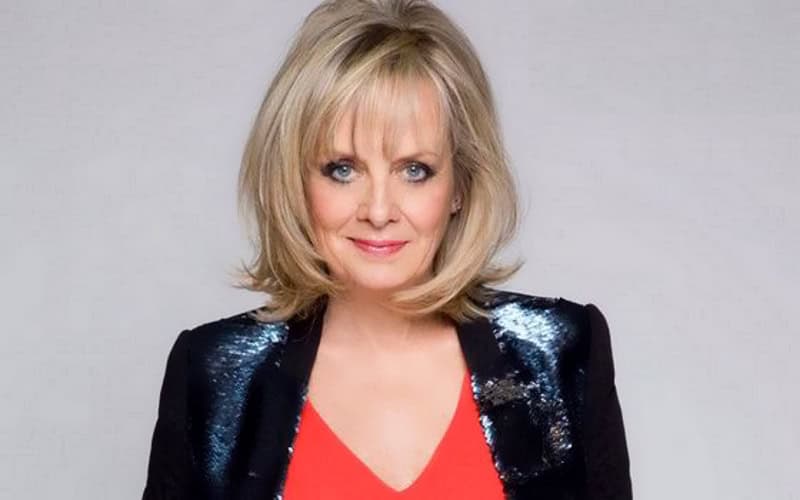 Twiggy was at the peak of her career during the mid 1960's. However, it was in Southwold that her modelling career was relaunched with a chance encounter in a pub with Marks & Spencer's executive marketing director. She now has a home in Southwold with her husband Leigh Lawson. You even might spot her shopping for food at the Suffolk markets.
John Constable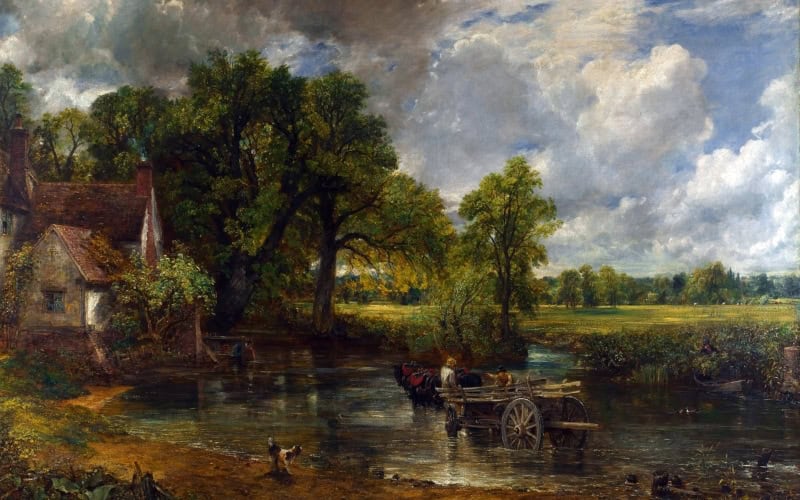 Last and most certainly not least, we come to John Constable. The famous English landscape painter and the reason why Suffolk is known as "Constable Country". Born in East Bergholt in 1776 and having said himself "I should paint my own places best", his landscape paintings of Dedham Vale which is his home area surrounding area, sums up the stunning beauty of Suffolk.